We need three conditions to expand our awareness of our true identity as universal spirit:
1) We have to be willing to tune into it…The only snag is our own misperception that we can only find this in a galaxy far, far away.
2) We will need to get up-close and personal with the parts of our consciousness that have gone off the deep end into negativity and destructiveness…Our problem is our mistaken notion that our life is a fixed mold we have been plopped into and must now learn to cope with. We think it's all somehow separate from what we think, will, know, perceive and feel.
3) We need to use our thinking apparatus to reach out to the universal spirit and create. And we need to realize that we create with both our conscious and our unconscious thinking and willing…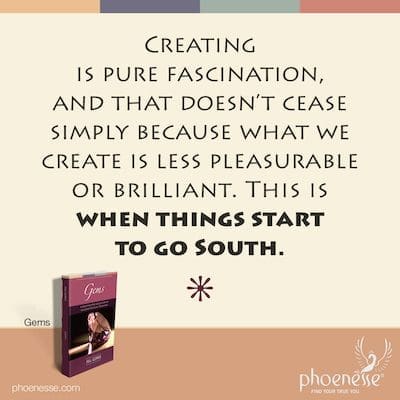 When we flip on a few lights, we may discover that much of what we thought of as unconscious wasn't really all that hidden from our awareness…We gloss over so many obvious attitudes that hold clues to how our creative powers are now working. And make no mistake, they're actually working just fine…
Our individual self includes both our Glinda the Good Witch of the North side, and that less-than-lovely Wicked Witch of the West…We need to give our thinking apparatus a critical review. For we need to see how our thoughts run in the same unproductive negative channels as the part of us hanging out with those flying monkeys. Nor do we take note of how we get a kick out of this, deriving a strange satisfaction from continuing to look away…
Let's say we're convinced that we can only experience a certain negative thing in life. It might be a bad job, a bad relationship, a bad whatever. Once we see how we take this for granted—holding onto it with surprising tenacity—we can ask ourselves, "Does it really have to be this way?"…After awhile, we'll also gain awareness of something interesting: we deliberately choose our destructive ways; they are not something that befalls us…We might be terribly unhappy about the results we are getting. But nonetheless, we keep hanging on to our negative will. This is the smoking gun we've been searching for…
The next question that crops up is: Why did God put this evil into us? As if. No one put anything anywhere…Once we get the drift that we're the ones rejecting happiness, the same puzzling question will shift to: Why do I do this?…
So here's a vantage point from which we can try to understand how destructiveness came to be within a fully functioning and wholly constructive consciousness…Our consciousness includes many things, but most noticeably, it is our thinking apparatus. So it thinks and, lo and behold, something gets created. It wills and, like magic, whatever is thought and willed, comes into being. Life is good…
Since the possibilities for what we can create are infinite, our consciousness has the opportunity to explore itself by confining itself. Out of curiosity, it can fragment itself, you know, just to see what would happen. So to experience itself, it contracts. Instead of exploring more light, we want to see what dark feels like…
Creating is pure fascination, and this fascination doesn't cease simply because what we create is, at first, perhaps a little less pleasurable or brilliant. It's like passing our finger over the flame of a candle; if it doesn't hurt too much the first time, we might do it again, but more slowly…This is when things start to go South…
Our creations start to take on a power of their own. For every created thing has energy invested into it, and this energy has a self-perpetuating nature; it gathers its own momentum. The consciousness that teed up this fun experiment may want to play a little longer than is "safe," until it no longer leaves itself enough power to reverse the course of things…Our consciousness must counteract the momentum by "remembering" what it already knows—it could be another way…
Then the world becomes our oyster, wanting us to find that pearl.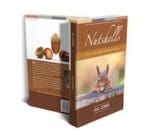 Return to Nutshells Contents
Return to Gems Contents
Read Original Pathwork® Lecture: #175 Consciousness: Fascination with Creation