Phoenesse offers a fresh approach to timeless spiritual teachings

Get a better boat
33 essays for spiritual awakening
This collection of spiritual essays was created over a period of three years, 2019-2022, inspired by Pathwork teachings. This body of work paints a powerful picture of what it means to walk a spiritual path and become a more spiritual person.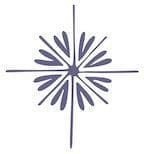 We can heal
Guidance for this new era
These two spiritual books show us how to face our fears and wake up. This is the way to free ourselves from the pain we create for ourselves and each other. By working together, we can heal.
AFTER THE EGO: Insights from the Pathwork Guide on how to wake up
100 clear, easy-to-read teachings
The teachings in the Real.Clear. spiritual book series align with lectures given by the Pathwork Guide, an articulate spirit being who spoke volumes of spiritual wisdom through a woman named Eva Pierrakos.
In her work, Jill Loree has been inspired by the Guide to rewrite a subset of these spiritual teachings using her own voice. As such, the books in the Real.Clear. spiritual book series convey the same message as the original lectures, using clear, easy-to-read language.
How to heal ourselves and others
At approximately ten pages each, the 244 lectures that collectively form the body of Pathwork teachings create a very large amount of material—not to mention the thousands of Q&As. It can be hard to get your arms around so many spiritual offerings.
Each self-care book in this series is designed to offer a high-level view of the basics of this healing path.
More perspectives
Jill Loree offers more spiritual books for finding the truth of who we are. Explore the spiritual teachings and stories in these books, and discover the true beauty of self-knowing.

To share, choose your platform