Guidance for helping others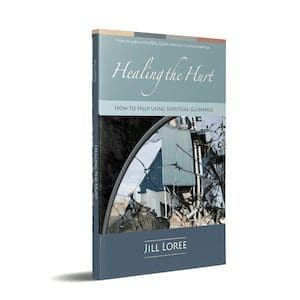 THE SELF. CARE. SERIES
HEALING THE HURT: How to help using spiritual guidance
Healing the Hurt is written as a companion to Spilling the Script: A Concise Guide to Self-Knowing, which gives the foundation for the work discussed here. In addition, the Real.Clear. spiritual book series—and in particular, the book Bones: A Building-Block Collection of 19 Fundamental Spiritual Teachings—provides a primer for understanding the many important concepts explained by the Guide regarding this fascinating spiritual journey of healing we're on.
It will frankly be difficult to understand the information offered in this book without having a solid understanding of the deeper dynamics and origins of inner wounds. More importantly, it is not really possible for any of us to walk with others through difficult inner landscapes we have not yet traversed ourselves.
So knowing there's a ton of background needed for this book to make sense, and knowing there's a mountain of personal work and training one must go through before we can use these teachings to help others, I still feel called to write this book. Yet I have struggled, not so much with the content itself, but with its intent. In the end, I have written this book because it would have helped me greatly to have read it, back when I was going through Helpership training. I also wish I had understood the process of the work better when I was a fledgling Worker.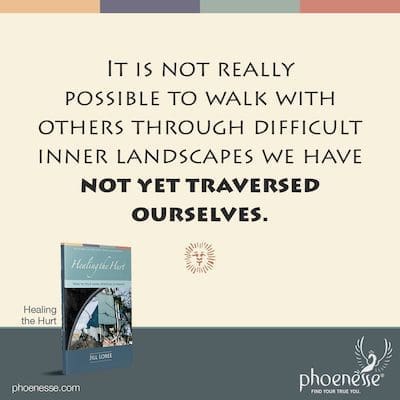 It is not really possible to walk with others through difficult inner landscapes we have not yet traversed ourselves.
Contents

What it means to be a Helper
The path to becoming a Helper
What is Pathwork?
Where the teachings come from
Who is the Pathwork Guide?
More about Pathwork teachings
How this differs from therapy
3 It's not all talk, talk, talk
There's always a story
The whole point of the work
The spiritual aspect of the work
Just breathing and feeling
We're listening from the get-go
Listening for dualities & images
Listening for faults
Getting into the work
Welcoming all of the selves
Accessing and aligning with the Higher Self
Inviting in the Lower Self
• Working with honor cords
• The power of the pillow
Working within the body
Staying present in our own body
6 Getting into the nitty-gritty
Connecting with anger
Transforming the inner No
Working with sexuality
What about transference?
What is Helper Consciousness?
The importance of grounding
Working with groups
A word about attuning
Money and spiritual work
Knowing when to refer out
Please say this isn't the end
©2016 Jill Loree. All rights reserved.

To share, choose your platform