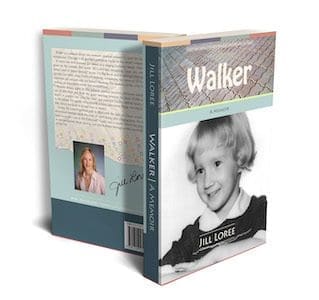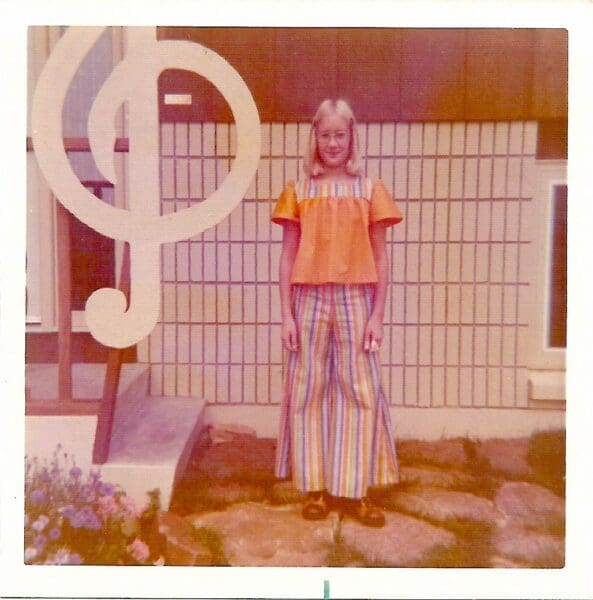 WALKER: A MEMOIR
Jill's Loree's spiritual journey
Walker is about one woman's spiritual journey to open her heart and live an authentic life. Through it all, her own gumption would be her steady companion.
The title of Walker evolved from a line in a poem: "There is no road, walker, you make the road by walking." This phrase captures the narrative of Jill Loree's life on many levels.
From Proverbs and Tiny Songs
You walking, your footsteps are
the road, and nothing else;
there is no road, walker,
you make the road by walking.
By walking you make the road,
and when you look backward,

you see the path that you
never will step on again.
Walker, there is no road,
Only wind-trails in the sea.
– By Antonio Machado (1875–1939), translated by Robert Bly (reprinted with permission)
This spiritual memoir starts out with a young girl raised in a singing Lutheran family where things looked good on the outside. But inside, Jill Loree was struggling. Later, she would "trudge the dreary road of happy destiny," as the AA Big Book puts it, getting sober at 26 and picking up only one white chip.
That's not nothing, considering that most of Jill Loree's childhood memories are infused with her father's drinking. Her mother, on the other hand, had a controlling, co-dependent streak that wouldn't end. Sounds dreary indeed, right?
In this spiritual memoir, however, Jill Loree artfully lifts the story out of the ditch and finds the grace weaving between the lines. Walker also merges in a touch of poetry—her own, her sons' and even her Dad's—adding heart, depth and levity to the telling. Her gentle wit and brisk writing pace keeps things moving along. True to the title, there's no need to sit and stew in misery.
Yes, hard things happened along the way, but there was also delight. Jill Loree was a working mom who bumped up against a few bricks but managed to flow around most of them. In the end, her career in advertising and the corporate world would prove both challenging and rewarding; her role as a mother would both exhaust and fulfill her.
Practically from the get-go, a spiritual message gets laid down, and it grows sturdier as the journey unfolds. From a youth spent singing in a church choir, through those atheistic years of alcoholism, and onto the great discovery of a transformational path called Pathwork, her spiritual life has been a tenacious wildflower that keeps blooming with each new season, and thriving.
Today, Jill Loree's spiritual path is filled with the light of Christ, which is what she has discovered emerges from the core of one's being after clearing away the detritus accumulated in youth. Just as the Pathwork Guide said it would. That's the deeper message she is now passionate about sharing, and which shines through in this warm telling of the story of her life.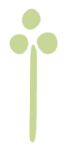 View Pictures & Memorabilia
Part One | Childhood; Barron (1963-1971)
Part Two | More childhood, adolescence; Rice Lake (1971-1981)
Part Two | Continued
Part Three | College; Eau Claire (1981-1985)
Part Four | Fortune 500 jobs; Philadelphia, Los Angeles, Chicago, Atlanta (1985-1989)
Part Five | Advertising jobs, family; Atlanta (1989-1998)
Part Six | Marcom, Pathwork; Atlanta (1998–2014)
Part Seven | Spiritual writing, teaching; Richmond, Washington DC, Western NY (2014–present)
©2018 Jill Loree. All rights reserved.

To share, choose your platform