Consider this: our next time of reincarnating has already been teed up, at least to some extent. And we're the ones who do this. Nothing's set in stone though, since up until our very last breath things could still change…Schooling doesn't stop after Earth-school; it's inherent in the planning process for determining our Next Life. So if we learn nothing while we're here, we'll be schooled by this process alone.
Along the way, while we're still riding the rails between suggestions for lives that would be too rough and others that would be a cakewalk, our advisors will offer us other alternatives…Should we reject their good advice, we'll get a chance to review how things turned out and see the effect of our faulty judgment. What a great learning opportunity—possibly the only way we were going to learn our lesson…There is so much that is carefully considered before reincarnating…Failing or succeeding at our Life Plan determines the speed of our development. We might speed things up or slow things down, but it's never a one-shot deal…
We each have a Book of Life and everything gets written down in it…Every incarnation is meticulously planned by carefully following the information contained in our "general ledger"…
Be careful about comparing, judging and generalizing. Our view is very limited, seeing just one life at a time, and at that, what we see is still even more limited…So whenever we're inclined to say that our life is too difficult to bear or that someone else has it too easy, we need to back off. We wouldn't think this for a minute if we saw all the missing puzzle pieces…
The thing that most determines what opportunities we will get to when next reincarnating, and what we need to work on for our overall development, is how much of our current plan we fulfill…If we don't advance much this time around or we do a rather half-assed job of it, we may be looking at a complete do-over…
Again, don't jump to judgment; an easy, pleasant life may not indicate that the previous one was gangbusters. It could be that merits were earned, possibly three or four lifetimes back. Likewise, a tough life might be the result of actions in our last incarnation. Or not. A zealous person may make the choice to pay off, in one lifetime, a monster demerit, while another pays off just as great a demerit—maybe even a bigger one—but eats the elephant one bite at a time. So one more time, what did we say about comparing and judging?…
There's a pretty long gap, by human standards, between incarnations, typically in the 300-year range…The time of accounting may occur either before or after the rest period…All of these phases—fulfilling tasks, purifying ourselves, summarizing the last incarnation, planning for the next—may overlap or be sharply divided. Note, all this is only true for those spirits who have volunteered to be part of the Divine Order. There are other souls who are still trying to make it on their own. They too have an accounting and planning department, but it's on a lower level, so to speak…
The time will come to be reborn…The preparation of the final plan takes considerable time and all choices must be made in the most practical way. The right parents have to be chosen, along with the nationality, religion and life circumstances; certain "fated" life phases must be considered and figured in…Finally, a plan comes together. Special spirits are then sent out to various places, including Earth, to prepare the way using guidance and inspiration…
Let's pause here. Does this all sound impossible? Too human?…But all this exists: hospital spheres and spirit physicians, high-level authorities and able assistants, general ledgers and specific Life Plans…
So back to the plans…The complexity of how the specific so-called genes of the parents are called into play is beyond difficult to explain. Suffice it to say, they are studied in depth and must align with the entity coming in…Once conception happens, the incoming entity goes blank. In such a state of unconsciousness, a great part of this soul's knowledge goes dormant and will only come back after this life on Earth is complete…
The genes, as we know, affect the physical shell of the being to be incarnated. The baby's body, then, is growing inside the mother's body in such a way that physical karmic aspects will be fulfilled. Nothing is left to coincidence. Nothing is left to itself. When it says in the Bible that God has counted every single hair on our heads, we can believe it…
Back to the genes—they are worked on to assure that the shell, or body, is properly prepared. Some genes are going to have an influence, others will not…At this point, as the baby's body grows within the mother, there is no spirit in it…
The faults we plan to work on in our lifetime are like currents of energy. These live wires will be meticulously laid down in the fluid bodies in such a way that it won't take much to bring them out. Again, just the right parents and life situations will have been selected to assure that those next up for transformation won't be overlooked. Some others are supposed to remain hidden, to be worked on in the future or only if the plan for this life gets completed ahead of schedule…
Positive traits and talents are treated similarly to faults—some will surface readily and others only after definite conditions are fulfilled. Clear a hurdle and then a door opens within. It may be we have full-on access from a young age. Or we may need to show we will stay on task before we earn access to our own gifts. It's all there on our chart, although with ridiculously more complexity than can even be hinted at here…

This processing and treatment of our fluid bodies, in preparation for the Big Day, takes about nine Earth-months to complete. Sounds about right…It is with such intricate and intimate care that we are tended to when preparing for our next incarnation to begin. Welcome back.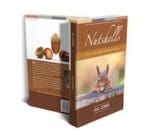 Return to Nutshells Contents
Return to Pearls Contents
Read Original Pathwork® Lecture: #34 Preparation for Reincarnation