The Lord's Prayer is the most beautiful of all prayers because of the way it holds everything—yes, everything—we need to live a glorious life.
OUR FATHER
As we say these words softly inside ourselves, we can meditate on how this must apply to everyone, even those we don't happen to like…In fact, we can only call ourselves children of God if we're willing to open the gates to all the creeps and crapheads in our world. Either no one's in this flock or everyone is, even those who bring up unpleasant feelings in us…Whenever we have angst about another, there is something in us that needs attention, no matter how wrong the other person may be.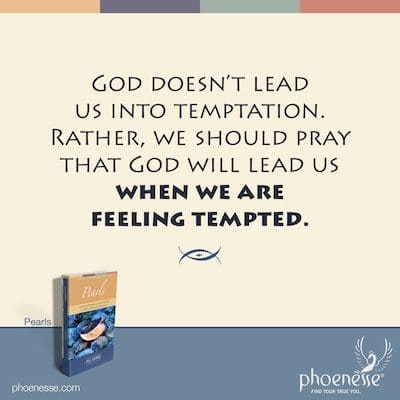 WHO ART IN HEAVEN
Heaven is inside us, not outside. So we must look for what we're seeking—to find our own perfection—within, where it already exists. It may however be covered over and difficult to find.
HALLOWED BE THY NAME
The way to hallow the name of God, the father, is to try to fathom his laws and follow them…Whenever we find ourselves stumped by any life situation, it means we haven't found the specific law we're violating.
THY KINGDOM COME
When we follow spiritual laws, hallowing God's name, we also bring ourselves closer to his kingdom. Because it's within.
THY WILL BE DONE
Simple but not easy, this one. We're the ones making it so hard. We go around claiming we don't know what God's will is, but for sure, if we knew it, we would totally follow it. We forget about that part where our prayers for assistance are never answered with a stone…Here's a no-brainer: God's will is for each one of us to follow a path—in whatever way it appears—toward purification of our souls.
ON EARTH AS IT IS IN HEAVEN
Are we really praying that God's will be done in heaven…More than that, if such a place existed, would it need our prayers that God's will be done there?…In truth, we do have some say, to some degree, here on Earth, if we follow a spiritual path of self-development as a way to spread more light into the world, working on behalf of God's kingdom here on the home planet…But keep in mind, heaven is within. That's where our spirit is hanging out in all it's original perfection, waiting for us to break through the walls of our Lower Self to find it.
GIVE US TODAY OUR DAILY BREAD
We tend to repeat this part like a mantra, without giving it too much thought. We assume, although often without clearly formulating the thought, that earning our keep doesn't have much to do with God. But truly, we can't do anything good if it's not blessed by God…In saying this part of the Lord's Prayer, we are asking to be guided in obtaining both our earthly bread and our spiritual sustenance.
FORGIVE US OUR TRESPASSES
The operative word here is "us." We're asking God to forgive us, not me alone. That means everyone, including those who have hurt us and who we may still be struggling to forgive…So we're really asking that God forgive not only us and those we love, but also those against whom we still hold a grudge. That's what we're really guilty of and for which we can ask forgiveness.
AS WE FORGIVE THOSE WHO TRESPASS AGAINST US
How many times have we said the Lord's Prayer knowing full well that we have no intention of forgiving someone? That's called self-deception, or aka, kidding ourselves. While we may be past the point of hate, resentment still smolders…The thing we are most thickheaded about understanding is that there are things we can't do by ourselves. Like forgive.
LEAD US IN OUR TEMPTATIONS
Notice the nuance of the wording here. What we usually say is "Lead us not into temptation," which can easily create a harmful misconception. For God doesn't lead us into temptation. Rather, what this phrase means is that we should pray that God will lead us when we are feeling tempted.
BUT DELIVER US FROM EVIL
Same idea—the evil is in us. If it were only outside us, it couldn't touch us.
FOR THINE IS THE KINGDOM
God's kingdom is within. It belongs to God and no one else.
THE POWER
God's power makes us capable of love and understanding.
AND THE GLORY
This we can only attain by following God's will.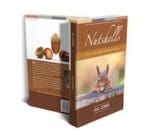 Return to Nutshells Contents
Return to Pearls Contents
Read Original Pathwork® Lecture: #9 Prayer and Meditation – The Lord's Prayer